Knowledge Management Intranet.
Del viden på tværs
Hvis du vidste, hvilken viden der ligger gemt i din organisation, ville du helt sikkert være mere effektiv. Brug Omnia til at implementere struktureret vidensdeling i den digitale arbejdsplads.
Communities
Communities er kernen i en struktureret løsning for at dele viden i en organisation. Det skal være enkelt at starte et nyt community og invitere kollegaer til at deltage. I et community kan I oprette og offentliggøre artikler og dokumenter til fordel for hinanden. I kan også åbne og deltage i diskussioner og bruge Omnia til at etablere en FAQ.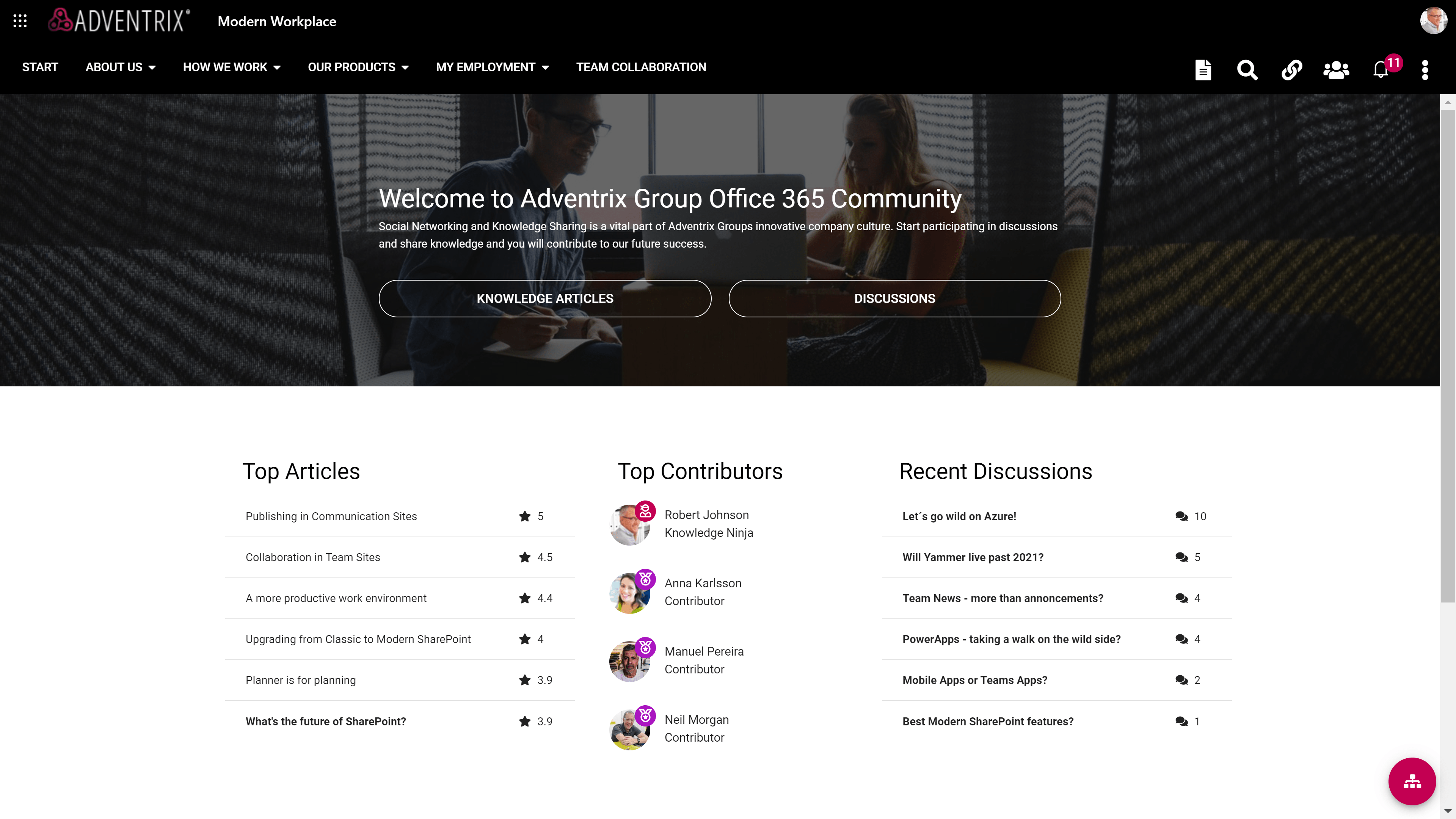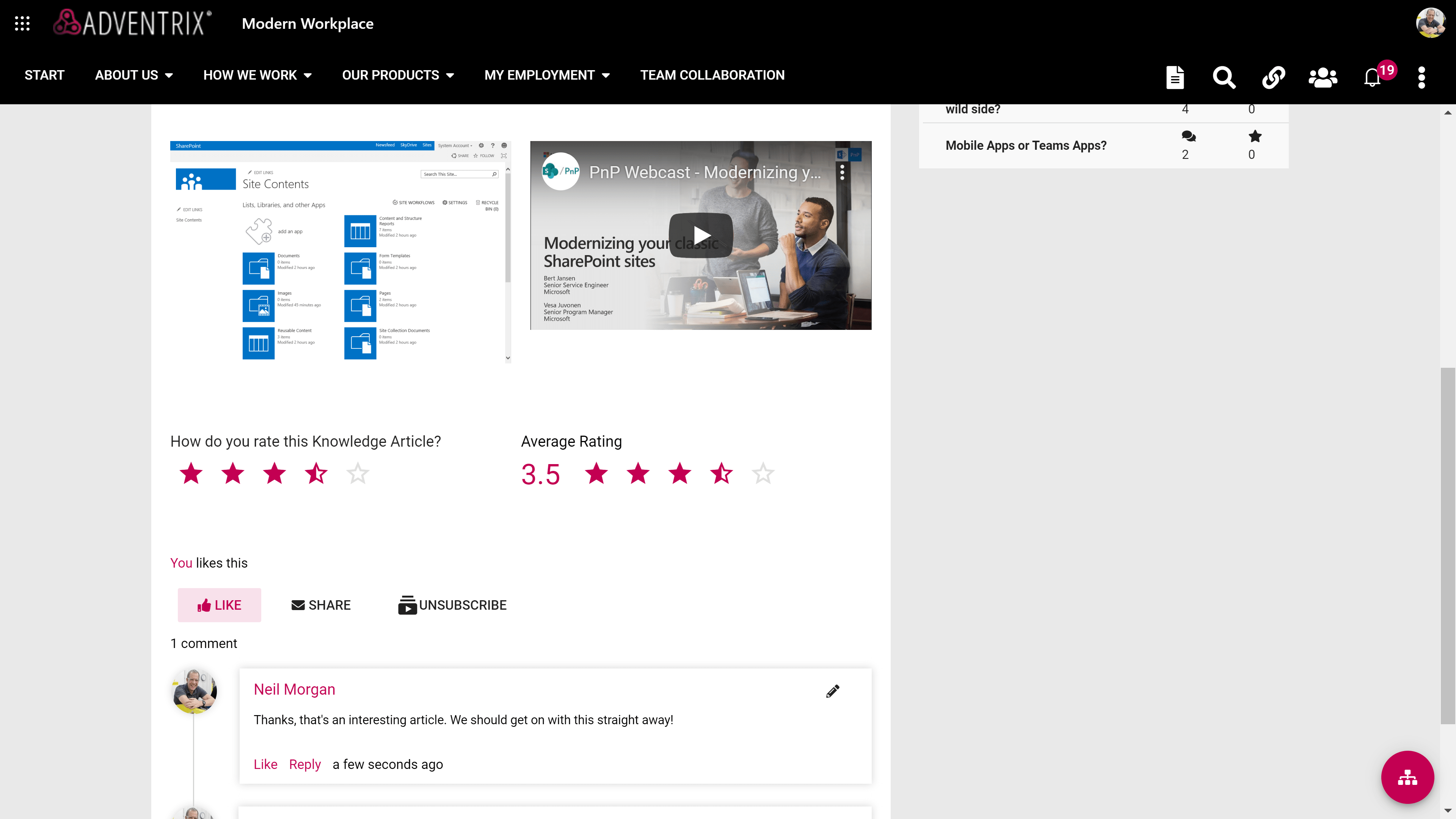 Dialog om indhold
I skal være i løbende dialog om indholdet, hvis I skal have succes med at dele viden på tværs af organisationen. I en Omnia baseret løsning kan I dele indhold med jeres følgere i Yammer eller dele via e-mail. I vil også kunne kommentere og bedømme indhold og kunne offentliggøre oplysninger om de mest populære artikler, ligesom I kan kommentere indholdet af dem.
Gamification
Omnia understøtter muligheden for at oprette et gamification koncept, der kan øge aktiviteten. Når du deler viden, offentliggør artikler og besvarer spørgsmål, forbedrer det eksisterende indhold eller bidrager til diskussioner, som giver aktivitetspoint. Omnia kan derved liste og anerkende de mest aktive bidragydere, og brugere kan få badges til deres profil, der viser deres community status.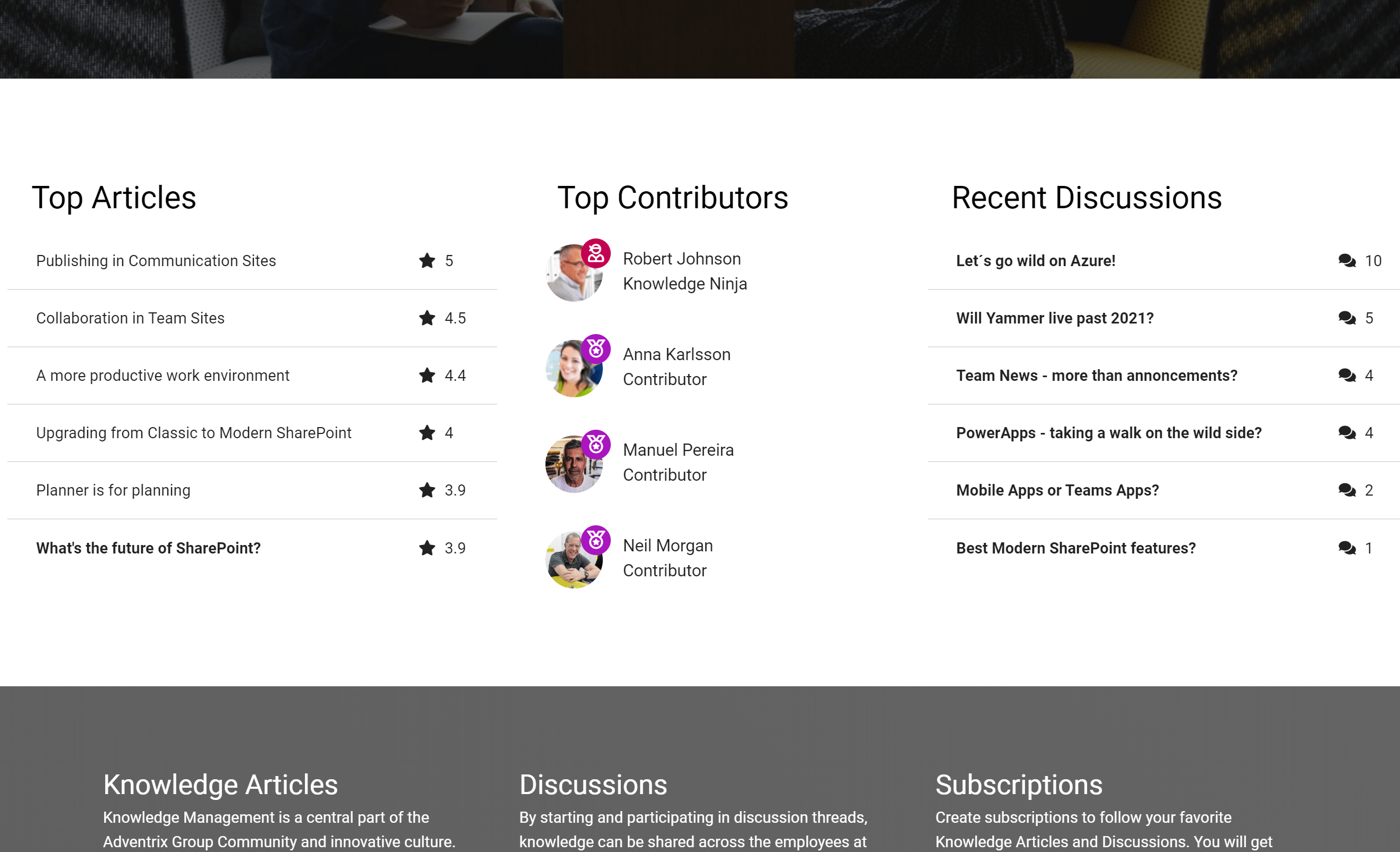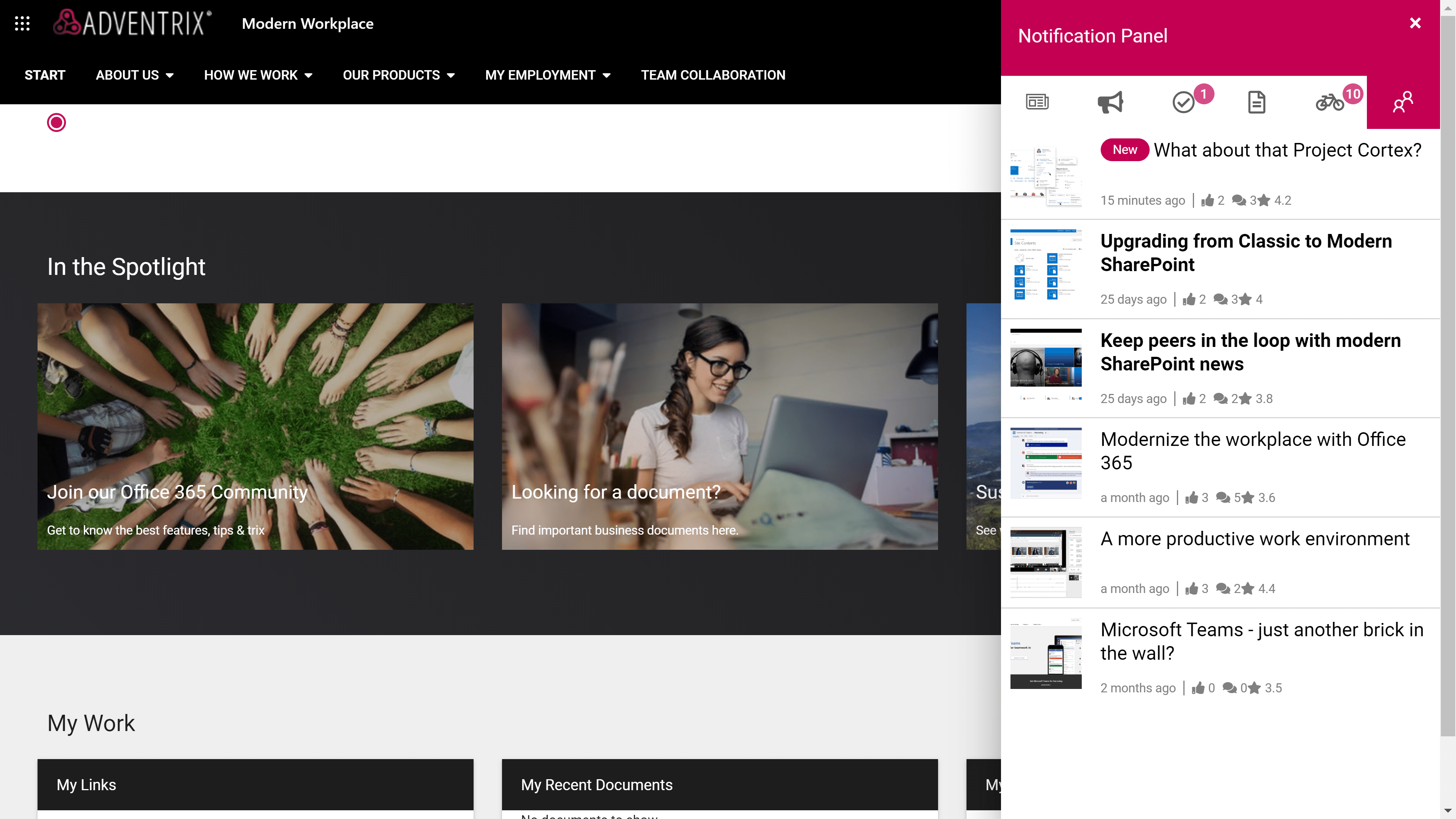 Hold dig opdateret
Inden for et community vil I også kunne opsætte abonnementer alt efter interesse. Når nyt indhold tilføjes, eller eksisterende indhold opdateres eller kommenteres, vil I blive underrettet og ved et enkelt klik få adgang til indholdet. For at vedligeholde dette over tid er der en funktion, hvor du kan administrere dine abonnementer.
Se videoen: Videndeling i Omnia
Lær mere om, hvordan Omnia driver struktureret videndeling på den digitale arbejdsplads.
Vil du have en intranet demo?
Udfyld formularen, så kontakter vi dig for en demonstration af Omnia.