Governance gør den digitale arbejdsplads til en succes over tid.
Se videoen om Omnia og governance.
Den bæredygtige digitale arbejdsplads
Over tid vil den digital arbejdsplads være omdrejningspunktet for en voksende mængde af sider, dokumenter, samarbejdsrum, applikationer og forbindelser til eksterne tjenester. For at lykkes med en løsning, har du brug for et stærkt fundament, der består af en nøje planlagt og implementeret governance. Omnia giver administratorer stærke værktøjer til at opsætte, styre og overvåge alle vitale aspekter af den digitale arbejdsplads.
En digital arbejdsplads med flere løsninger
Omnia understøtter opsætning af flere løsninger inden for samme organisation, fx til at understøtte datterselskaber, selvstændige lande, systemer til kvalitet eller informationssikkerhed, kunde- og partnerportaler eller andet, som din organisation har brug for. Hver løsning kan have sin egen branding og navigationsstruktur, der passer til de specifikke krav.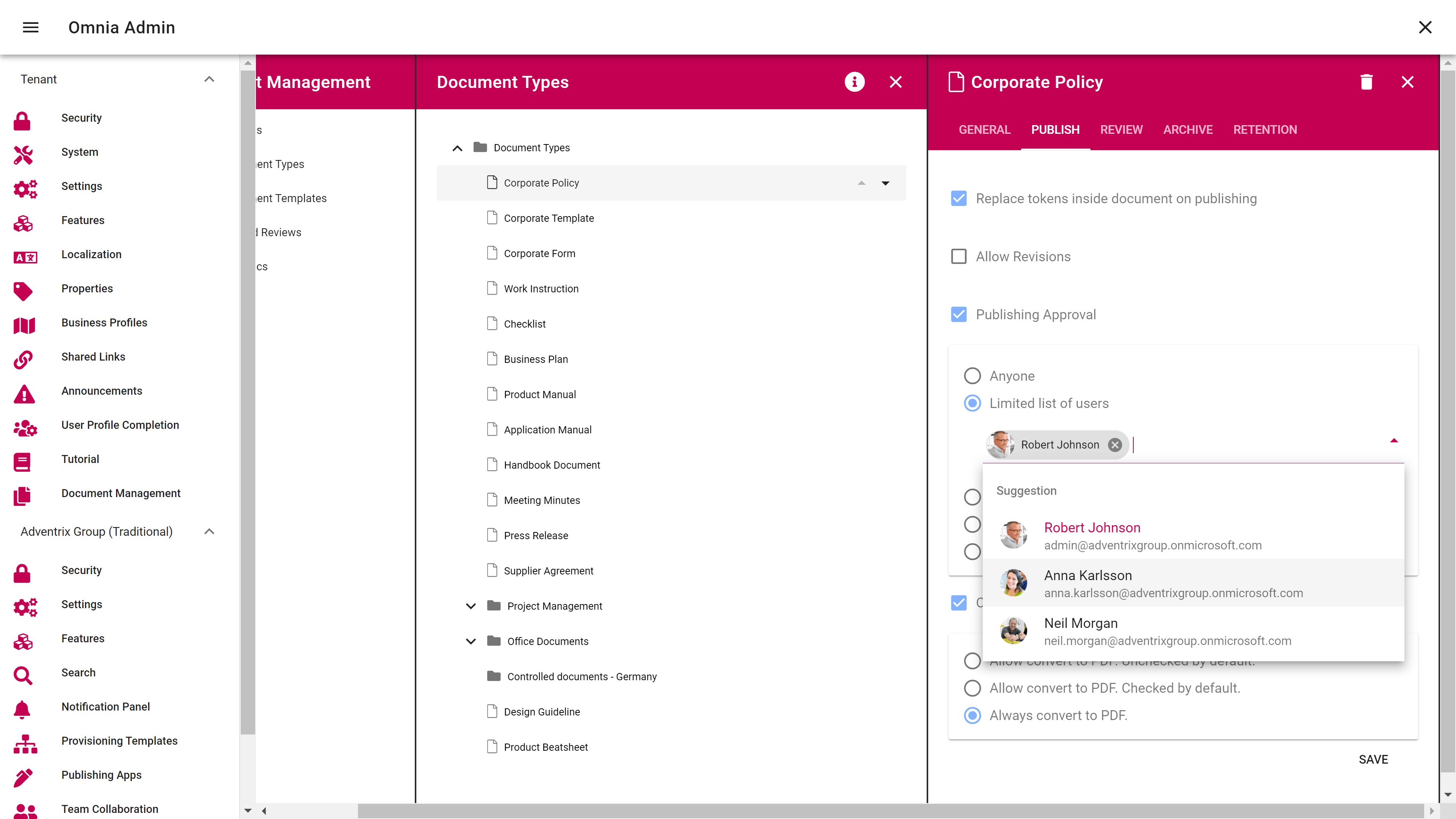 Indholdets livscyklus
En holdbar digital arbejdsplads er afhængig af regler, som bliver defineret af forskellige typer af indhold.
Omnia leveres med rig funktionalitet til opsætning af struktur til layout, sprog, livscyklus og forretningslogik til vigtige indholdstyper såsom informationssider, nyhedsartikler og forretningskritiske dokumenter. På den måde skaber du en løsning, der holder over tid.
Ensartet samarbejde
Office 365 er en kraftfuld platform, som på mange måder er ideel til en intuitiv digital arbejdsplads. Selvom der er mange tjenester og funktioner, behøver du ikke at blive i tvivl om, hvornår du skal bruge hvilket værktøj.
Med Omnia vil du nemlig være i stand til at oprette skabeloner til samarbejdsrum og orkestrere Office 365 værktøjer, hvilket fritager brugerne fra selv at skulle tage stilling og finde ud af, hvad der er bedst. Omnia understøtter også, at der bliver oprettet Office 365 grupper via godkendelsesflow og Office 365 navnepolitikker, der giver et ensartet miljø på tværs af Teams og SharePoint-sites.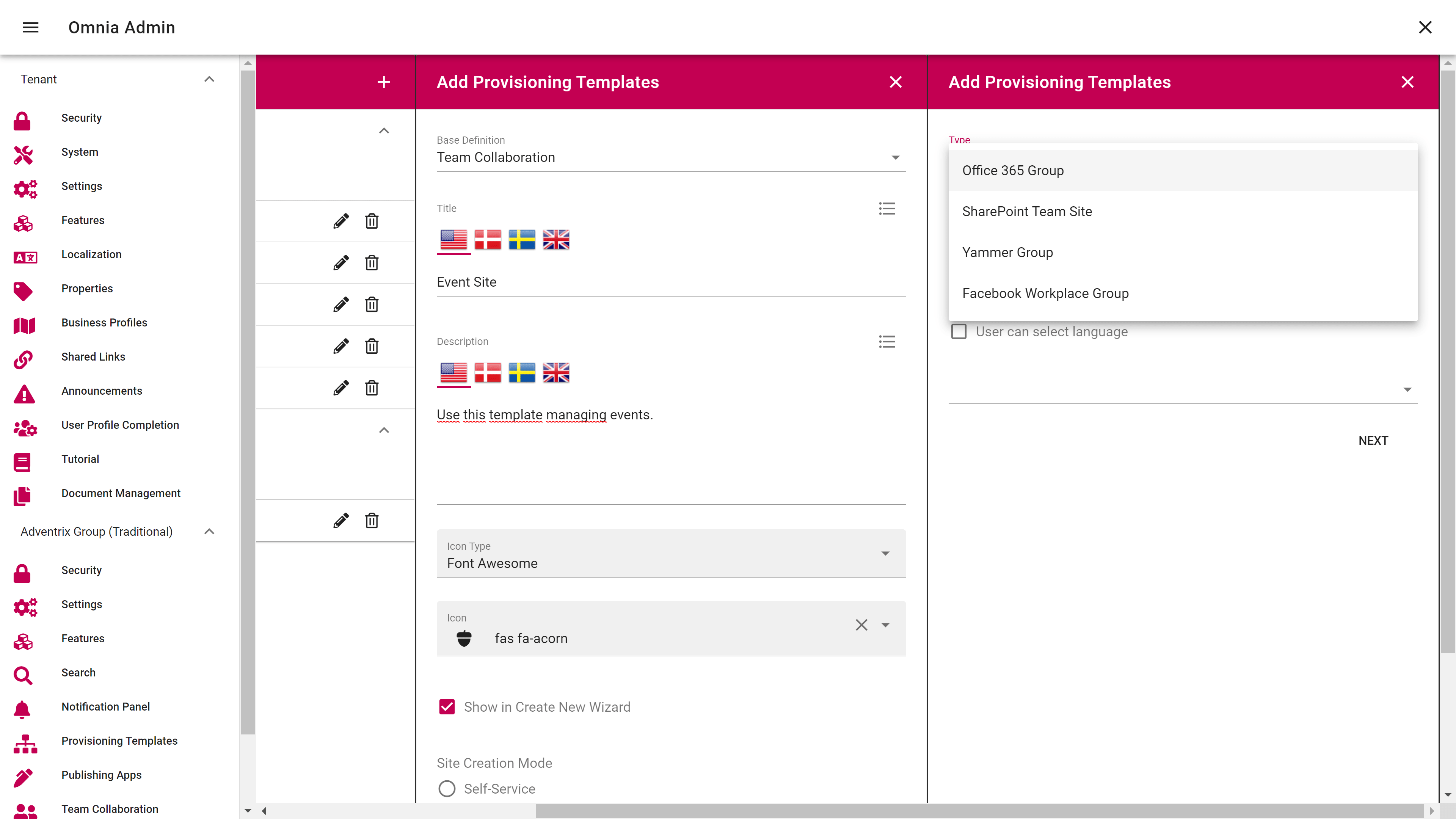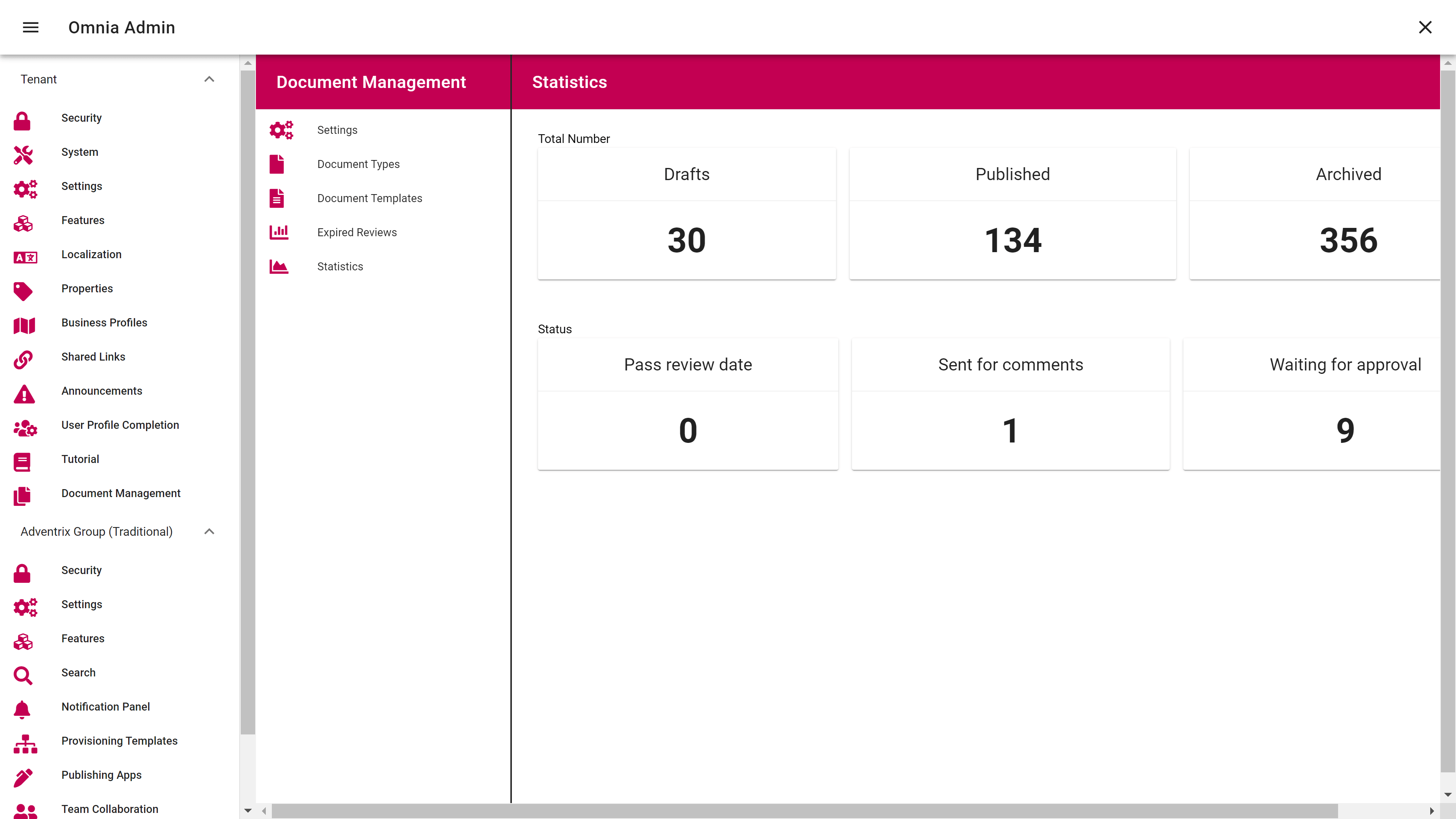 Beslutninger skal træffes på det rigtige grundlag
Den digitale arbejdsplads vil blive udviklet og forbedret over tid, og Omnia leverer stærke værktøjer til administratorer til at tage de rigtige beslutninger.
Omnia giver administratorer og informationsejere rapporter om brug – både overordnede og personaliserede. I dem kan du se, om indholdet er forældet eller ikke anvendt, hvilke sider der er tjekket ud, og hvilket indhold der skal godkendes før det publiceres. Ved at give opdaterede og relevante oplysninger om løsningens brug vil Omnia hurtigt blive administratorernes bedste ven.
Se videoen: God governance får den digitale arbejdsplads til at holde over tid
Lær mere om, hvordan Omnia kan hjælpe dig med at sikre en opdateret digital arbejdsplads.
Vil du have en intranet demo?
Udfyld formularen, så kontakter vi dig for en demonstration af Omnia.